This step-by-step guide shows you how to manually install the Pluralinput Driver. You are only required to use this guide if the automatic installation via the DeviceSetup failed.
Step 1
Firstly, the OS version and platform needs to be determined. If you already know which operating system you are using and whether it's 64-bit or 32-bit, you can continue with step 2.
Click on the Windows Start button ()
Click on the Computer entry in the list on the right.
Click on System properties

This window now shows you your Computers properties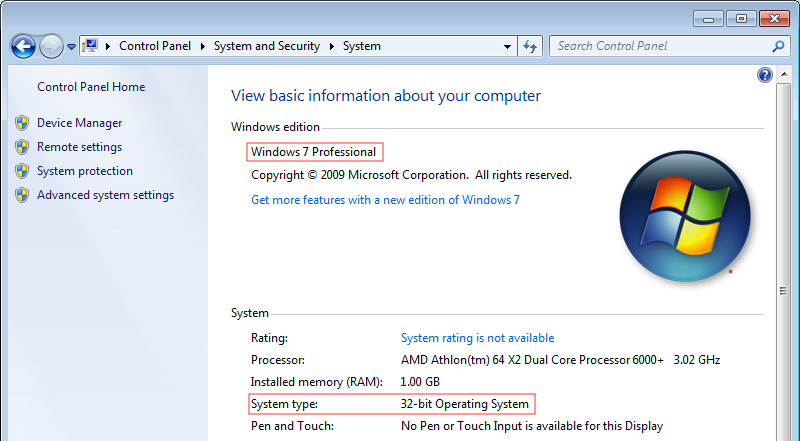 Step 2
Open the Windows Device Manager
Hold down the Windows Logo Key and hit the R-key. This will open the Run-dialog: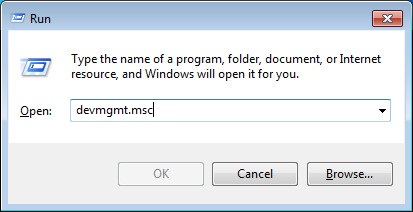 Now type devmgmt.msc into the text area and click "OK"
If a UAC dialog pops up, click continue
You should see the Windows Device Manager window: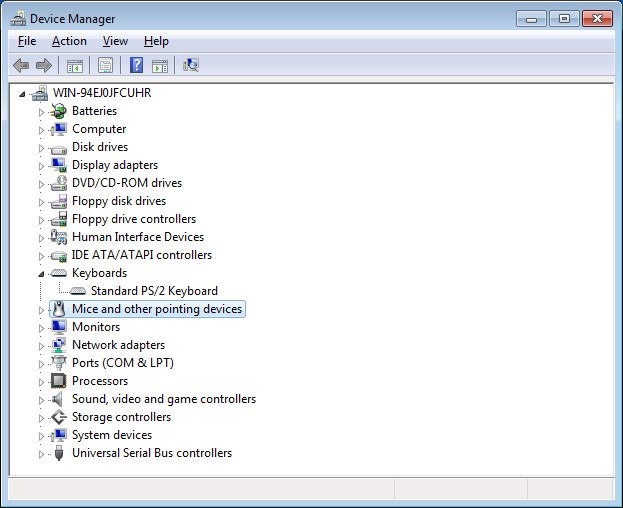 Step 3
Install the driver:
Expand the Mice and other pointing devices and the Keyboards categories to see the attached mice and keyboards.
Right-click on the device on which you'd like to install the Pluralinput Driver on and select Update Driver Software
Click Browse my computer for driver software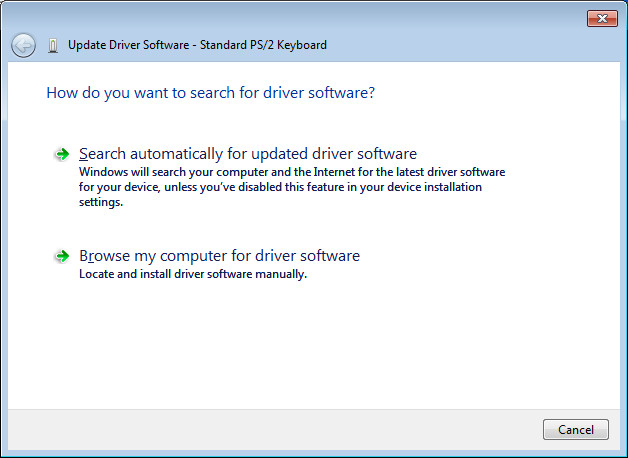 Click Let me pick from a list of device drivers on my computer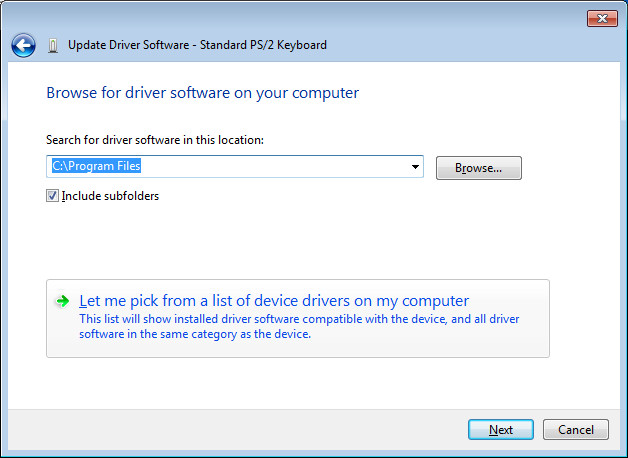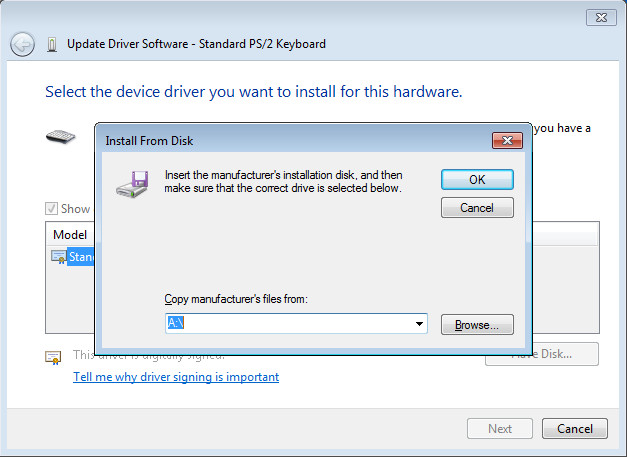 Click Browse…, navigate to your Pluralinput installation directory (usually "C:\Program Files\Pluralinput") and select the Driver-folder. You now need to open the folder that corresponds to your Windows version:

WinXP for Windows XP
WinVista for Windows Vista
Win7 for Windows 7
Win8 for Windows 8
Win8.1 for Windows 8.1
Win10 for Windows 10

Next, if you have a 64-bit Windows open the x64 folder, otherwise open the x86 one. If you have selected a keyboard device, select the pikbd.inf file, if you selected a mouse, select pimou.inf.
Finally click Open
The driver is now being installed. If the following window pop-ups, click Install to continue.